Ebook Picks #1: Fantasy Fiction
April 13, 2011 § 8 Comments
Here's my first round of picks from my independent/small press published ebook reading.
Confessions of a Gourmand by Tom Bruno
My rating: four stars
My review:
A fantasy novel told via a journey through cuisine? How unusual, and as it turns out, delicious. Van d'Allamitri's passion for food pervades every page, and his powerful enthusiasm for new recipes and different cuisines is a considerable, and perhaps surprisingly believable driving force for the character and for the story.
Van's life is an exciting one, even from a young age. A chef of considerable skill before the age of ten, Van's gift for food delights all who come into contact with him. But it also gets him into trouble. This is a conversational narrative told from the personal point of view of Van himself – the autobiography of a precocious young chef. His tale is rambling but absorbing as he finds himself travelling a long way from home on a slave ship, wins his freedom and finally returns home in time to vanquish his mother's enemies – all before the age of eighteen.
Van is a character well aware of the power and the danger of his appetites, but he navigates the dangerous career of a gourmand with cheerful skill. His journey brings him into contact with seductive gorgons (the queens of chocolate), loyal Cyclopeans, the ultra-civilised and destructive Varonians (reminiscent of the Roman Empire), Shaqaran bards whose music can melt the hardest of hearts, and a highly unusual immortal with a skill for a largely extinct cuisine. The journey is colourful and delightfully varied.
The story deserves five stars, but I am rating this as four because of the unfortunate number of typos in the text. I did find this occasionally interrupted my reading pleasure. Despite that, I roundly enjoyed this novel and I hope to see more of Van's adventures become available in time.
Available from:
Amazon UK Current price: 72p
Amazon US Current price: $1.16
Author blog: http://confessionsofagourmand.blogspot.com/
Big Dragons Don't Cry (A Dragon's Guide to Destiny) by C. M. Barrett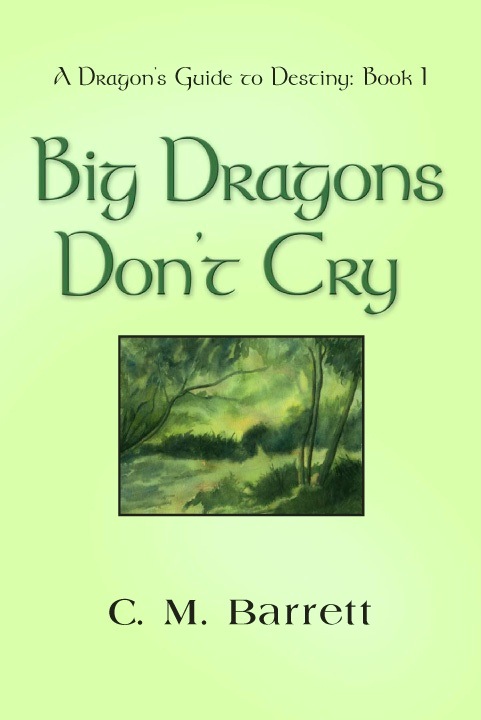 My rating: four stars
My review:
The title of this book is mildly misleading. I expected a very humorous book, and it does have humour; but it also has a more serious & occasionally tense storyline. The book is constructed around three interwoven narratives. One is the story of Druid, a depressed water dragon left alone in the swamps without the company of any other dragons. The second is the story of a group of cats, principally Tara, destined to save the world – even though she is only a pint-sized kitten. The third is the human angle, following a feeling young woman and her artistic lover through the difficulties of a rather deranged, emotion-suppressing society.
The agenda of the story is clear: it makes some salient points about the destructiveness of human societies and the need to change our way of thinking. Some books could become leaden with such a heavy core message, and this one does come a little close to belabouring this point. However, it is written with a light, entertaining style and leavened with sufficient humour to avoid this.
The characters are engaging and largely loveable, and I liked the resolution to the story. I'd have liked to hear more about the final fate of characters such as Phileas – is he allowed to marry and have a normal life now? – and Serazina & Berto. However, perhaps this is coming up in a sequel!
This book also stands out from the crowd in the quality of the writing, editing and proofreading. I will recommend it to others & hope a sequel emerges fairly soon.
Available from:
Amazon UK Current price: £2.14
Amazon US Current price: $3.45
Smashwords Current price: $2.99
Author's website: http://www.adragonsguide.com/
The Hawk and His Boy (Tormay Trilogy) by Christopher Bunn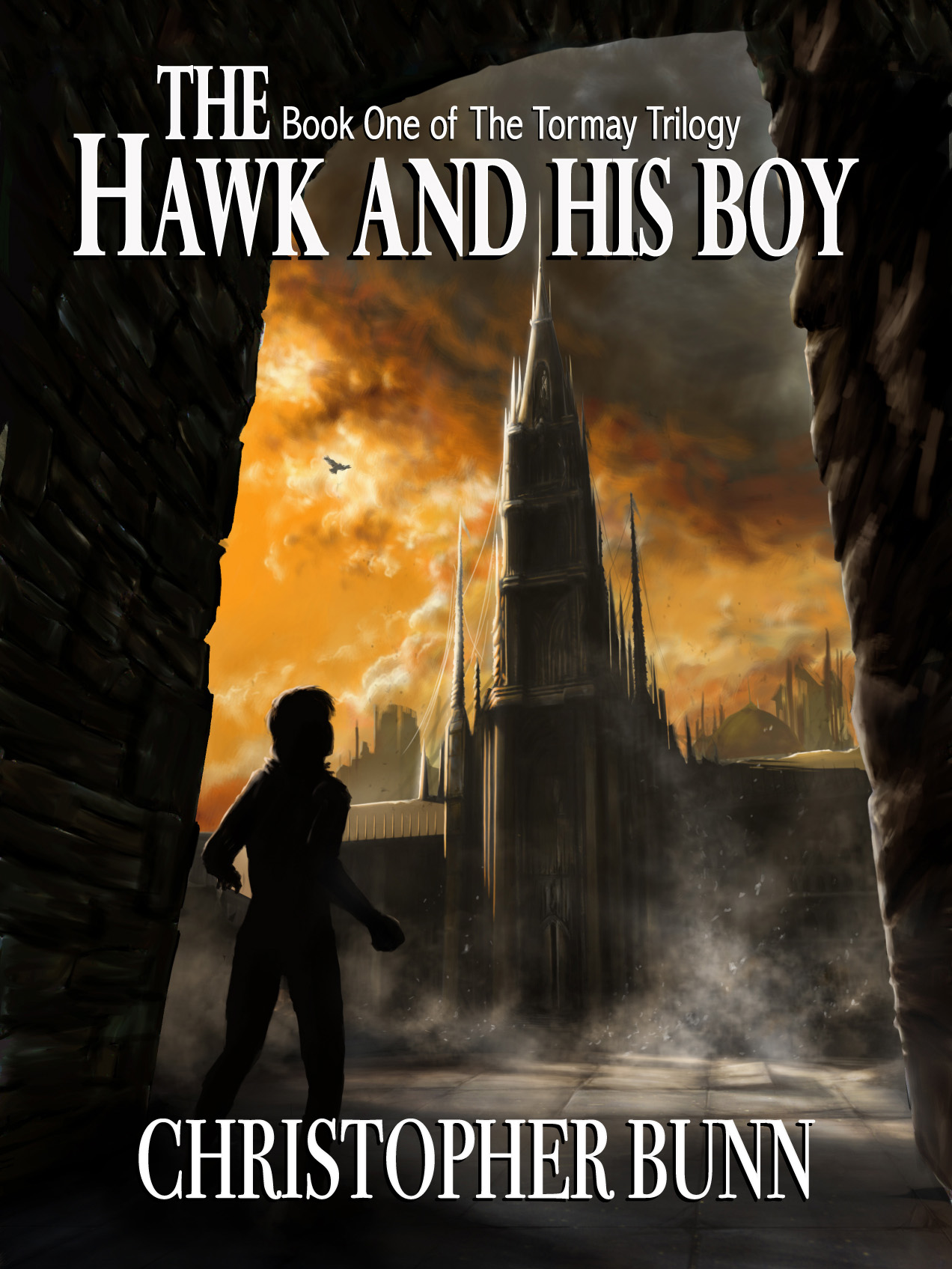 My rating: four stars
My review:
This book opens the 'Tormay Trilogy', and it's a great start. The quality of the writing is excellent – smooth, accessible, clear – and the book is very well edited, with few discernible errors. The story follows the adventures of a range of characters situated across the duchies of Tormay. Jute is a child-thief hired to steal a mysterious box; the completion of the job changes his life forever. Levoreth is niece to a duke, though her talent for conversing with animals suggests that she's more than she seems. Nio is a scholarly wizard, powerful, driven and ruthless. Ronan, aka 'the Knife', is at the top of the thieves' guild and justly feared. We also meet a small child who survives the inexplicable and brutal murder of the rest of her village, and the soldier-captain who takes her in.
As the above might suggest, there are a lot of different plot-threads going on here. They are all interlinked, but they come very thick and fast; to begin with I struggled a little to keep up. However, the coherence of the story improves as the book goes on and the links between the characters become steadily clearer. By the end I felt caught up in the tale, and I'm looking forward to finding out how it progresses in the second book.
Available from:
Amazon UK Current price: 70p
Amazon US Current price: $1.14
Smashwords Current price: $0.99
Author site: http://www.christopherbunn.com
Twitter ID: tunescribble
§

8 Responses to Ebook Picks #1: Fantasy Fiction