E-book Picks #2: History, Mystery, Magic and Steampunk
June 5, 2011 § 3 Comments
Occasionally I collect up my favourite e-book finds (usually indie) to share with the world. I have two great ones to share today, one mystery and one fantasy.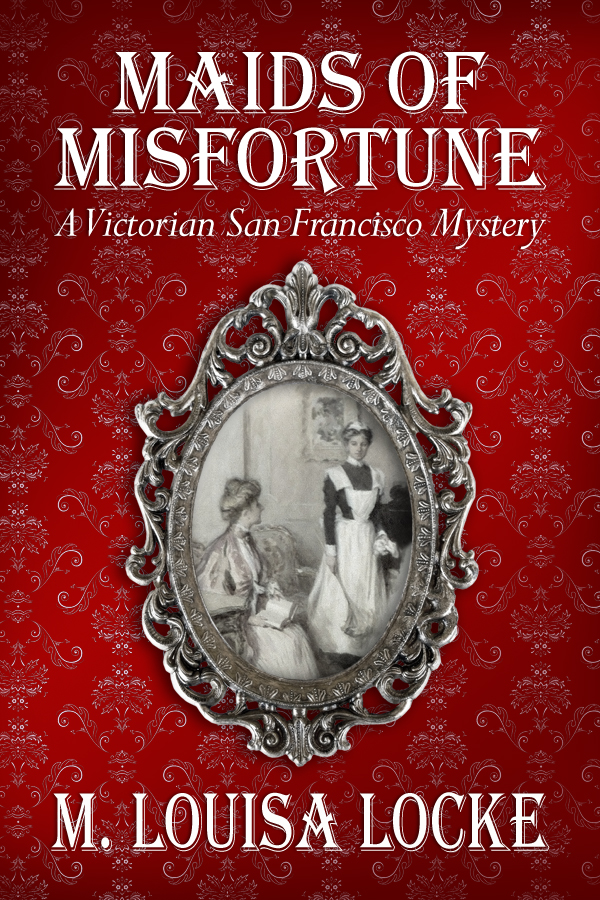 Maids of Misfortune (A Victorian San Francisco Mystery) by M. Louisa Locke
My rating: 5 stars
My review:
I loved the character of Annie Fuller from the first page. Already a widow at the age of twenty-six, she's been pushed around, mistreated, gone from wealth right down to destitution and still pulled herself back. As the story opens, we find her the owner of a respectable boarding house, enjoying the independence she deserves. And if I had to describe Annie Fuller in one word, 'independent' is the word I would use. Nobody tells this lady how to behave!
She augments her modest living by masquerading as a clairvoyant, specialising in business advice. It's the only way that men of the 1870s would accept financial guidance from a woman – a pity, as Annie is very good at it indeed. Then one of her favourite clients is killed. The police say it is suicide, but Annie is certain it was murder.
To make matters worse, a creditor of her dead husband's is trying to collect an old debt from Annie which she cannot pay. The only way she can avoid losing her home is to solve the mystery of Matthew Voss's death – and in the process find out what became of the assets he left to her in his will. Annie's a determined woman. With the help of the stubborn but loveable lawyer, Nate Dawson, there's nothing she won't do to learn the truth about the mysterious Voss family and the night that Matthew was killed.
I enjoyed the historical details in this tale, and the writing style is lively and easy to read. Its real strength, though, is the characters. They're believable, interesting, and they really do seem to be visiting straight from the 1870s. I'm looking forward to the next book from this author.
Available from:
Amazon UK Current price: £2.08
Amazon US Current price: $3.42
Smashwords Current price: $2.99
Author blog: http://mlouisalocke.wordpress.com/
There's also a free short story available, called 'Dandy Detects', featuring some of the characters from this book.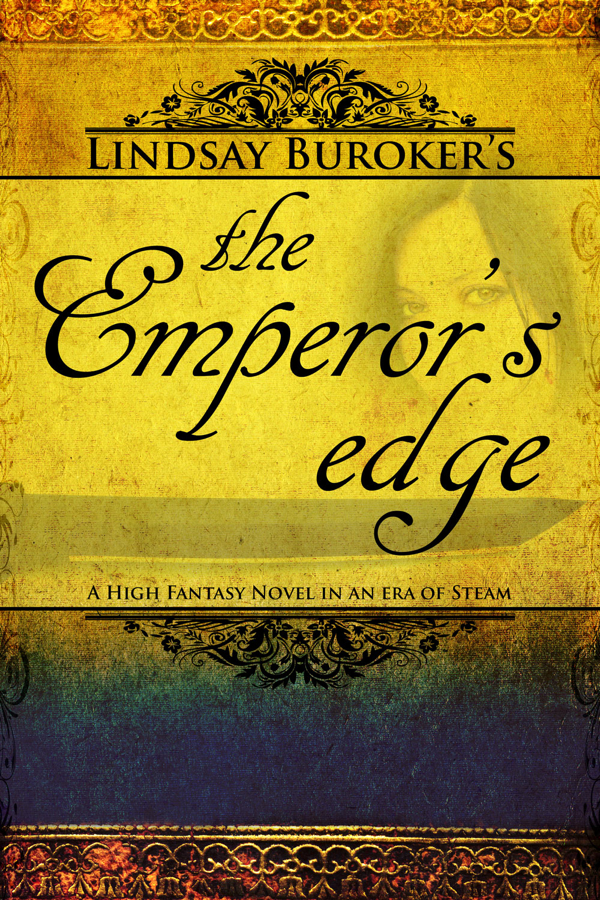 The Emperor's Edge by Lindsay Buroker
My rating: 5 stars
My review:
Amaranthe Lokdon defies convention and expectation to become a female enforcer (a sort of beat policeman). She's pretty good at it, too, and very dedicated to her job. Only she happens to catch the eye of the idealistic young emperor, and swiftly finds herself in a great deal of trouble. Wanted by the government for her supposed treasonous crimes, she's obliged to go on the run – and save the emperor on the side. With her quick wit and her ability to think on her feet, she soon assembles a mismatched but oddly capable team of unlikely heroes to help her out.
The story features a range of supporting characters including an enigmatic assassin, a moody young wizard and a drunken scholar, all skilfully portrayed. The plot is good and the world is interesting – mixing steam technology and magic in an unusual way –  but the characters are the real highlight of the story. Their personalities and relationships with one another are particularly well presented. The heroine is memorable: Amaranthe is a great mixture of toughness, independence and good humour, as capable of getting herself out of trouble as she is of getting herself into it (repeatedly). There's a lot of action here – almost too much, perhaps – but it's written stylishly with plenty of wit. Definitely my top favourite indie find so far.
Available from:
Amazon UK Current price £2.13
Amazon US Current price $3.46
Smashwords Current price $0.99
Author website/blog http://www.lindsayburoker.com/
There's a sequel to this book coming out very soon (yay!).
If you want to help out a couple of hard-working indie authors, please share these reviews around!
§

3 Responses to E-book Picks #2: History, Mystery, Magic and Steampunk